Every week, I'll give away a print copy to one lucky winner!
This week I'm giving away paperback copies of
Conveniently His Princess
by Olivia Gates and
Always on My Mind
by Jill Shalvis! Read more about the books below and enter to win using the Rafflecopter below.
Only one thing stands between Aram Nazaryan and the high-powered position he craves: the proper wife. Although this billionaire would do anything to return to Zohayd, the desert kingdom he considers home, marrying Princess Kanza Aal Ajmaan is too high a price to pay. Or so he thinks—until he meets Kanza…and she turns his world upside down.
After claiming Kanza as his princess, everything falls into place. But then she learns the truth. She may have married for love, but his vows are tainted by ambition. Will doubt, betrayal and mistrust end this too-convenient union?
Goodreads
|
Amazon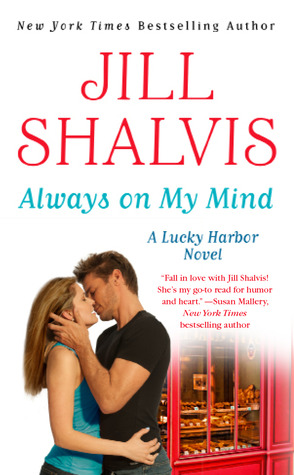 THERE'S NOTHING LIKE THE REAL THING
After dropping out of pastry school and messing up her big break on a reality cooking show, Leah Sullivan needs to accomplish something in her life. But when she returns home to Lucky Harbor, she finds herself distracted by her best friend, Jack Harper. In an effort to cheer up Jack's ailing mother, Dee, Leah tells a little fib - that she and Jack are more than just friends. Soon pretending to be hot-and-heavy with this hunky firefighter feels too real to handle . . .
No-strings attachments suit Jack just fine - perfect for keeping the risk of heartbreak away. But as Jack and Leah break every one of their "just friends" rules, he longs to turn their pretend relationship into something permanent. Do best friends know too much about each other to risk falling in love? Or will Jack and Leah discover something new about each other in a little town called Lucky Harbor?
Amazon
|
Goodreads
a Rafflecopter giveaway