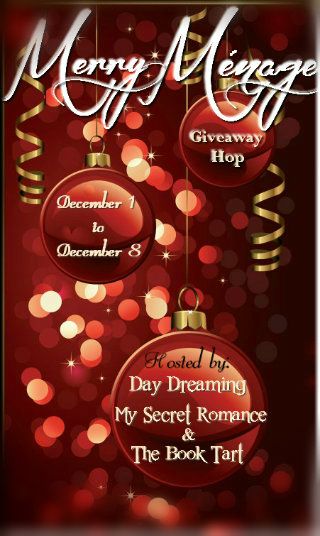 Hello Merry Menage Hoppers! Welcome to my blog! Today, I'm going to share with you my very favorite holiday recipe: Pumpkin Soup! I promise you I've never served this to anyone who didn't ask for seconds :-) This makes six one-cup servings. Serve it with freshly-baked french bread to dip in it!
Ingredients
½ c Finely Chopped Onions
2 tbsp Butter
1 tbsp All-Purpose Flour
2 Cans (14 ½ oz ea) Chicken Broth
1 Can (15 oz) Solid-Pack Pumpkin
1 tsp Brown Sugar
¼ tsp Salt
1/8 tsp Pepper
1/8 tsp Ground Nutmeg
1 c Heavy Whipping Cream
Directions
Sauté the onion in butter in a large pot until tender.
Remove from the heat; stir the flour in until smooth.
Gradually stir in broth, pumpkin, brown sugar, salt, pepper and nutmeg. Bring to a boil.
Reduce heat and simmer for 5 minutes.
Add cream; cook for 2 minutes or until heated through.
Below, nter to win a copy of my Sci-Fi Romance Christmas novelette, A TITAN FOR CHRISTMAS!
When Jenna's job as an engineer makes her miss her flight home from the mining colony on Titan, she's heartbroken she won't be able to make it back to Earth in time for Christmas with her family. Until a coworker gives her another option: private cargo pilots sometimes take on passengers.
Grayson pilots the only ship leaving Titan in time to make it back to Earth before Christmas. He doesn't want any passengers, but Jenna convinces him to take her on the three-day trip. Neither of them had planned for the passion that erupts between the two of them on the tiny cargo ship.
Then Jenna realizes Grayson is transporting extremely dangerous cargo. When she discovers why a man like Grayson would take such a risk, she has to decide whether she'll turn him in or help him.
a Rafflecopter giveaway